Bourn Academy Staff & Instructors
Judy Bourn Stertzbach
Owner/Operator
Judy began dancing at the age of 3 years old. She studied with local dance greats, Bill Cassidy and Eleanor Bucholz and with legends such as Papa Gallo. From the age of 10 she danced professionally with her brother. They toured and demonstrated at national conventions as "The Bourns." As the owner of Bourn Academy of Dance for over 40 years, she has trained and choreographed national champions, professional dancers and lots of kids who just wanted to have fun!
Jamie Stertzbach Weisel
Competition Program Director/Competition Choreographer
Jamie also began dancing practically before she could walk. As a teen, Jamie was a national dance champion and a member of the semi-professional football team Canton Bulldog Dancers. Her greatest accomplishments have come as a teacher and choreographer. She has trained many regional and national champions, including Showdown National Champions at Rising Star, Dance USA, Nexstar, etc. Furthermore, she has won numerous choreography awards. In addition, Jamie has choreographed musicals at the high school level.
Missy Stertzbach
Academy Program Manager/Advanced Tumbling
Missy has taught tap and tumbling in Ohio and New York for over twenty years. She also holds an education degree and has taught school at the high school and adult level, including working as a set teacher for professional children in NYC for eight years. In addition, she has also worked as a choreographer for high school and regional theatre. While in New York, Missy worked under one of the most renowned tumbling teachers on the East Coast. She also currently coaches competitive speech and works in adult education.
Megan Weisel Brosey
Lead Teacher/Competition Choreographer
Megan has studied all forms of dance for over 20 years. As a member of "Bourn Dancers," she won hundreds of high score awards and titles as a soloist and group performer. Furthermore, she was a member of the internationally recognized USA Dance Team of 2004. In addition, as a young girl, she studied at several nationally ranked youth ballet programs, including The University of Akron and the summer Ballet Intensive of Moscow. Megan has also studied with renowned regional and national teachers and choreographers, from Mark Marino to Wade Robson and is a former member for the nationally ranked Cincinnati Wildcats college dance team. In recent years, Megan has become sought after as a lyrical choreographer and master class teacher. She has also been recognized for choreography at the regional and national level. In addition to teaching dance, Megan works as a registered nurse.
Lauren Davis Beard
Lead Teacher/Competition Choreographer
Lauren has trained and performed with us for over 18 years. Her well-rounded dance education, led her to stint as a featured dancer with Carnival Cruises, before returning to attend school and bring her talents back to the studio. Furthermore, Lauren was a national champion as part of the "Bourn Dancers" and as a soloist many times over. In 2003, Lauren was named "Miss Dance" by the Dance USA National Talent Competition. She has also trained with some of the industry's biggest names, including Wade Robson, Billy Larson, and Mark Marino.
Brandt Laverick
Intermediate/Advanced Tap
Brandt Laverick was born and raised in North Canton, Ohio and has studied many forms of dance for over 20 years, including 15 years at Bourn Academy of Dance. In 2003, he was chosen to represent the American Dance Team, sponsored by Mark Marino, in the Prix De Espana in Barcelona, Spain. He was selected again in 2004 to compete in the Prix De Italia in Cesena, Italy. Brandt was also named "Mr. Dance of the USA" by the Dance USA National Talent Competition in 2004. He attended Ohio University where he double majored in Modern Dance and Choreography as well as High School Mathematics Education. In 2007 Brandt worked as an assistant at the American Tap Dance Festival in New York City and he has performed in many dance concerts. In addition to teaching dance, Brandt currently teaches math and assistant directs the musical at Lake High School.
Dmitry Tuboltsev
Ballet Master/Intermediate/Advanced Ballet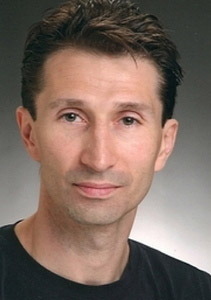 Dmitriy received his Master Degree of Teaching and Choreography at the Institute of State Theatrical Arts (GITIS) in 1997. Prior to that he attended both the Vaganova State Academy of Ballet and Choreography in St. Petersburg and the Kazakhstan National Ballet Academy. The latter is where he received his Bachelor degree in choreography. This stellar education allotted him the privilege to be instructed by some of the most proficient professors such as Yahroslav Sehr, Konstantin Sergeyev, Mikhail Lavrovsky, Yuri Vladimirov, Boris Blankov, Alla Shelest, Natalia Dudinskaya, Marina Kondratieva, Zizi Jeanmaire, and others. Relishing in this prolific career, he was granted the fortuity to dance internationally as a principal dancer in various countries around the world, including the U.S. Some of the companies he danced with include: The Bolshoi Ballet, Kazakhstan National Ballet, Leningrad Ballet Theater, "Russian Ballet" Theater, Ballet Theater of Maryland and Ohio Ballet.
Alexis Gearhart
Teacher/All levels and disciplines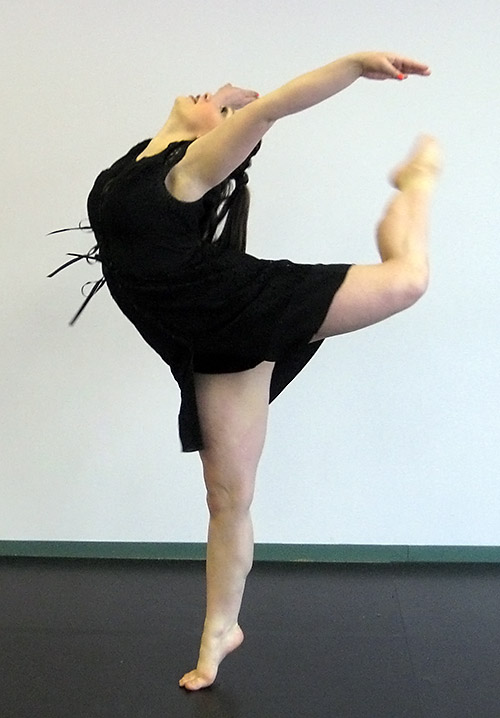 Allie has studied all forms of dance from the age of three and is a proud product of Bourn Academy of Dance. She was a member of the "Bourn Dancers" from ages 5 to 18. During this time she won numerous regional and national titles, both as a member of the team and individually. In addition, Allie has studied contemporary, jazz and tap from master teachers in New York and locally. She loves kids and she is so pleased to pass her dance education on to the young dancers here at Bourn Academy. She currently attends the University of Akron.
Sarah Leighton
Teacher/All levels and disciplines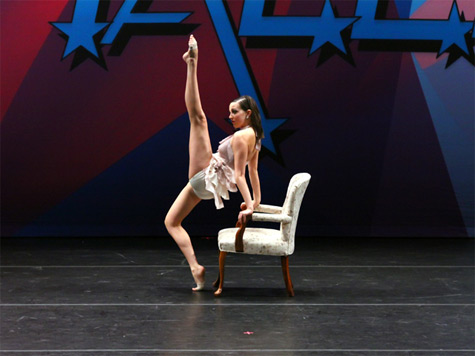 Sarah became a member of the Bourn dance family at the age of three. She also became a member of the "Bourn Dancers" at the young age five. She competed with the team for fourteen years, winning many national and regional titles. In addition, Sarah has studied with master teachers in all forms of dance and has spent time in New York City pursuing further dance education. Sarah also spent three years teaching student teaching in the dance classroom with Jamie, Megan and Lauren. She is delighted to be back in Ohio and she is thrilled to pass along the excellent technique that she acquired through the years to her students.
Shaina Lutz
Teacher/All levels and disciplines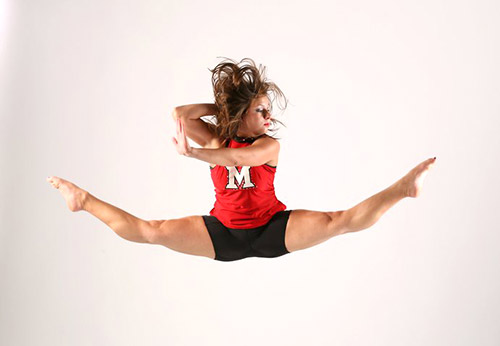 Shaina studied all forms of dance from the age of three, including five years at Bourn Academy of Dance. She is the recipient of several individual overall dance titles, as well as being a member of national championship teams. In addition, Shaina was a member of the nationally recognized dance team during her time at Miami University. She received her degree from Miami in 2013 and we were delighted to have her return to us to spread, not only her knowledge of dance with our students, but also the joy she has for dance.
Joy Regimbal
Beginnger/Intermediate Ballet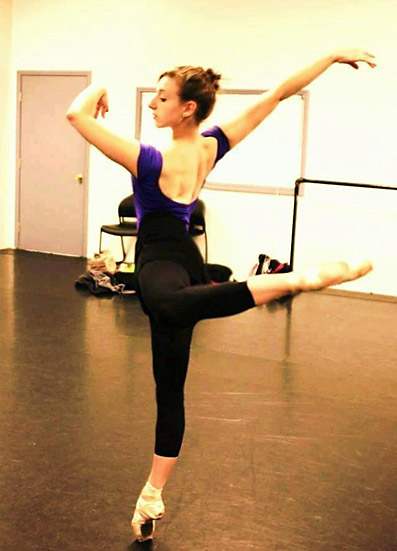 Joy has trained classical ballet from a young age. She has studied with former Principal dancer of Eiffman Ballet Company, Inna Stabrova, and former Principal dancer of Bolshoi Ballet, Dmitriy Tuboltsev, who were both students of the Vaganova Academy in St. Pertersburg, Russia. She has had the opportunity of performing parts from many major classical ballets such as Esmerelda, Le Corsaire, Don Quixote, Paquita, the Russian Nutcracker, and La Bayadere. She has participated in ballet master classes with Anna Lode a former Principal dancer of Cleveland Ballet, Sara Gaydash a Principal dancer at Manassas Ballet, James Ihde, a Principal dancer at Pennsylvania Ballet, and with the Joffrey Ballet.
Mackenzi Bolyard-Pizana
Broadway Babies, Diamond Dancers and Acro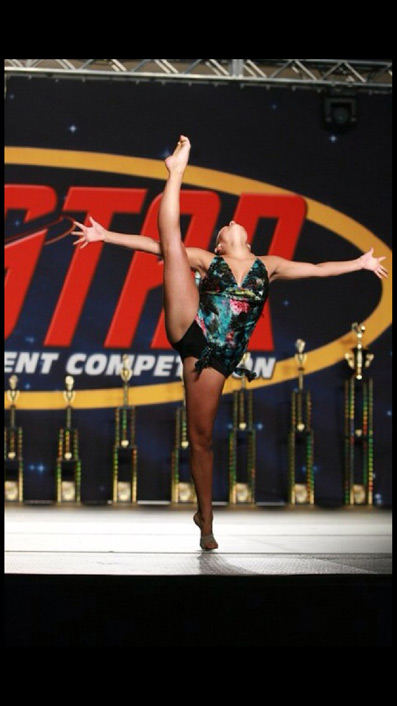 Mackenzi began her dance training at the age of three at Bourn Academy of Dance. Over the last 15 years, she has studied all forms of dance and acrobatics, not only at Bourn, but at workshops and with master teachers from across the United States. Mackenzi has been a member of the nationally recognized Bourn Dancers since she was six years old. Over the course of her career she has earned a huge amount of individual and group awards, including being selected to dance in the opening number of the Showstopper National Finals. Mackenzi just graduated from Firestone High School, where she also studied dance and was a cheerleader. In addition to teaching at Bourn Academy, Mackenzi will be a freshman at Hiram College.
Amanda Davis
Ballet
Amanda Davis began her dance training at the age of three at the Canton Ballet. She later became a company member and performed in many ballets including The Nutcracker, Swan Lake, Dracula, Wizard of Oz and many other classics. She has attended numerous summer dance intensives across the country. Amanda graduated from Kent State University with a BFA in dance education. During her time at Kent, she was awarded the Outstanding Dance Major award and scholarship. Since graduation Amanda has enjoyed sharing her passion for dance by teaching for Plain Local Schools, The Goddard School, various dance studios, and acted as director of the dance program at the North Canton Gymnastics Center.
my.bourndancer.com
Experience all the benefits of 24–hour registration, class availability, and weekly schedules by logging into your account at my.bourndancer.com
We encourage you to try a class for free
We welcome students of all levels and abilities to try a class for free. Stop in or visit the Classes Offered section of the website for more information.